The Treasures of a Community
The Bill Memorial Library was founded as not only a library, but also as a natural history museum.  Mr. Bill, the Library's founder, collected many amazing artifacts from around the globe and proudly displayed them at the library.  For more than 100 years, children and families have wondered at the mysterious mummy's hand from the pyramids of Egypt, dozens of perfectly preserved butterflies, and more. 
In 2016, the Library established "Library on Display," a museum case that displays rotating selections of this original museum collection along with the works and collections of members of our community.  Each month, we feature a new display, and we are always looking for interesting and unique collections to feature from the community.  Some of our more recent community exhibits have included a collection of historical buttons, work by local sculptor Phyllis Meyer, and a collaboration with Avery-Copp House of vintage holiday cards.  Make sure you stop by regularly to take a peek at our latest display!
If you are a crafter, artist, or collector and would like more information about displaying your material, please read our guidelines below and consider submitting an application for display.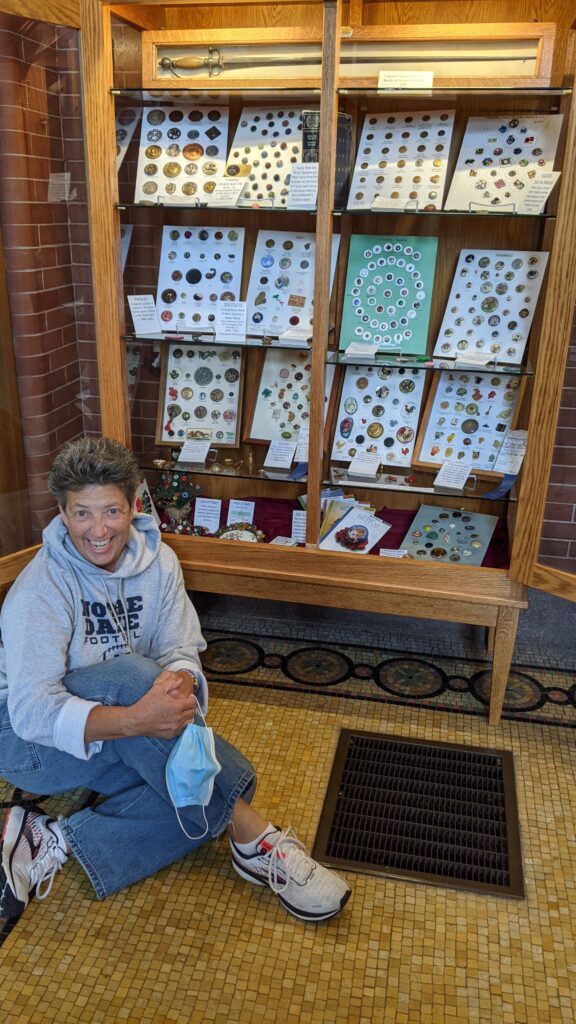 Library on Display Guidelines

The purpose of Library on Display is to uncover and exhibit the Library's historical treasures for the enrichment of the community and to  highlight the varied interests and culture of the residents
of the town of Groton and the Southeastern CT region. The City of Groton is a community filled with artists, historians, and collectors of unique pieces of our culture, and the Bill Memorial Library strives to share these treasures with all who enter our doors. This project has been made possible by funding from the  Bodenwein Foundation, the Groton Rotary Club, and Chelsea Groton Bank.
With this goal in mind, the Library invites artists, collectors, and creators to display their treasures in our newly constructed museum case. Exhibits will be displayed on a monthly basis subject to the library director's approval. All potential exhibitors should review the attached guidelines and submit the attached  application and agreement to:

The Bill Memorial Library
c/o Wendy Connal
240 Monument Street
Groton, CT 06340

Preference for exhibit space will be granted to local artists and Groton and Southeastern CT community members who most closely align with the purpose of this project.
Our museum case is best suited for small to medium sized items. The locking case contains 6 adjustable glass shelves on either side that can be moved to fit the objects on display. The dimensions of the shelves are approximately 16" deep by 19.5" wide, and the maximum height of the case itself is 55". Shelves can be adjusted to fit the height of specific items. Specific guidelines about prohibited items are listed in the attached guidelines.
Questions regarding the Library on Display program should be directed to Wendy Connal at the Bill Memorial Library.