The Bill Memorial Library offers free downloadable E-books, audiobooks, and magazines through Overdrive and Libby.
Free, downloadable e-books are also available through DPLA's Open Bookshelf.
Major newspapers and magazines are available through researchIT CT.
Overdrive makes E-books, audiobooks, and downloadable magazines available on your computer or mobile devices. To use Overdrive, you must have a Bill Memorial Library card or possess a library card from a library that offers Overdrive. If you aren't sure if your hometown library offers Overdrive, please visit its website or ask a librarian.
For help getting started with Overdrive, please select your device below.
Or go directly to the source: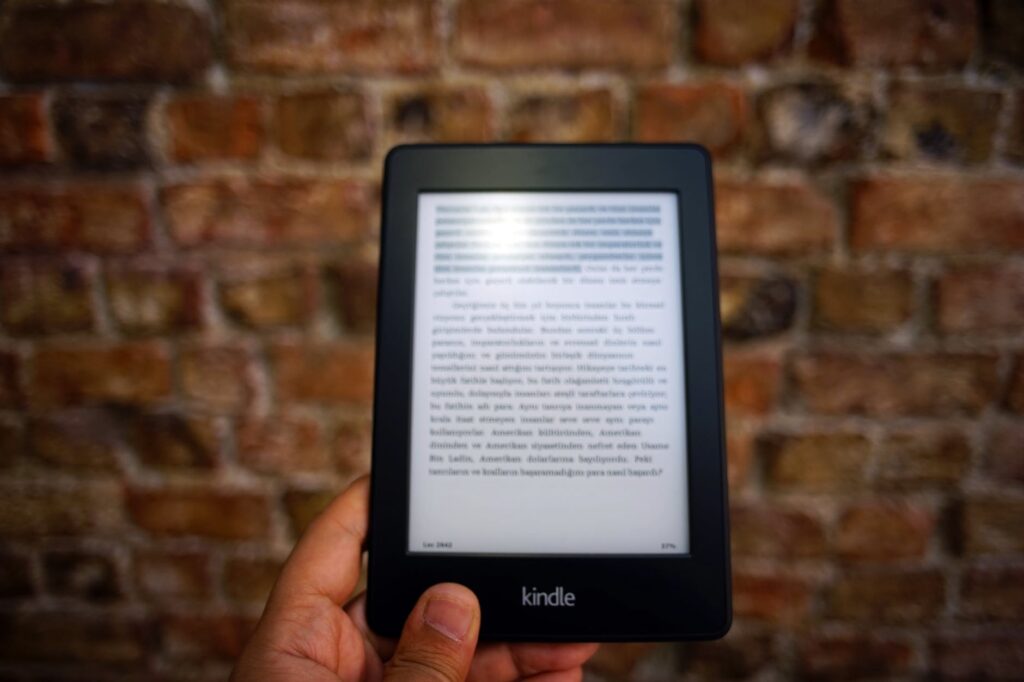 Libby is a free, friendly, easy-to-use app for your smartphone or tablet that lets you borrow ebooks, audiobooks, and magazines. You can even use it on more than one device! Just answer a few quick questions to start, and Libby will remember you, where you leave off, and your reading preferences.You can select the audience, genre, publication date, format, language, availability, and more. You don't even have to remember a password!
Download the Libby app.
Find our Library:

Search for Bill Memorial Library, and select the library "Library Connection, Inc. Bill Memorial Library"

Sign in:

Who issued your library card? Choose that library from the list.
Enter your card number
Tap "Sign In"

Choose whether to have books open automatically on your Kindle. (Please note, Kindle Fire is not supported.)
Browse, search, and check out or reserve! It's that easy!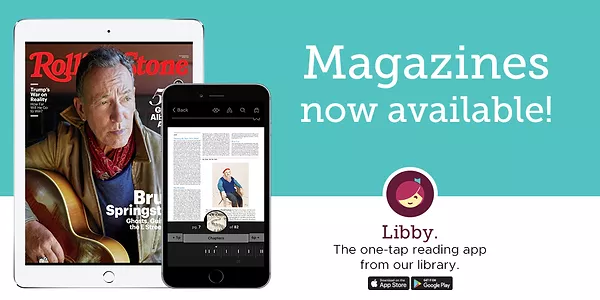 Here's a list of over 3,000 magazine titles now available through OverDrive and Libby!
Want even better news? Magazine checkouts don't count toward your total number of checkouts! Happy reading!
Open Bookshelf is a collection of open source and public domain material in ebook format made possible by the Digital Public Library of America. This program is completely free and allows you to access downloadable ebooks – no account required! The books are downloaded directly to your device and are your to keep.
​
To get started, follow these simple instructions:
Download the SimplyE App for Android or iOS.
Open the app, click "Select Your Library", and select "Digital Public Library of America" as your library.
Find a book to read!

Newspapers and Magazines through the CT State Library
The CT State Library gives free access to some of the most respected U.S. national and regional newspapers. Unfortunately, the New London newspaper The Day is not one of them, but you can read (among others) The New York Times, Wall Street Journal, Washington Post, and Hartford Courant.
​
For today's news:
Complete the steps above.
Click "Advanced Search"
In the drop-down menu next to Publication date, select "On this date…"
Enter today's date and click "Search"
For Magazines: go to ResearchIT CT and click one of the links on the left under Resources for magazines geared toward different age groups.

Having trouble with your e-reader?
Need other tech assistance?