Hello, fellow coders, fellow explorers, fellow creators!
Are you interested in computers? Do you want to learn a new skill? Join us for Bill Memorial Library's Girls Who Code Kick-off on Tuesday, October 18th, 2022 at 4:30 p.m. Students in grades 6-12 and their parent or guardian are invited to attend an informational session in-person at the library. This event is free for all teens and registration is required.
Thank you to our donors for generously supporting our Girls Who Code program and other STEM programs:
Meetings occur on Tuesday evenings during the school year from 4:30 – 5:30 p.m. This year's meetings will be hybrid, so attendees can choose to come in person or virtually.
Teens in grades 6 – 12 are invited to attend. Call or contact us for more information, and to register.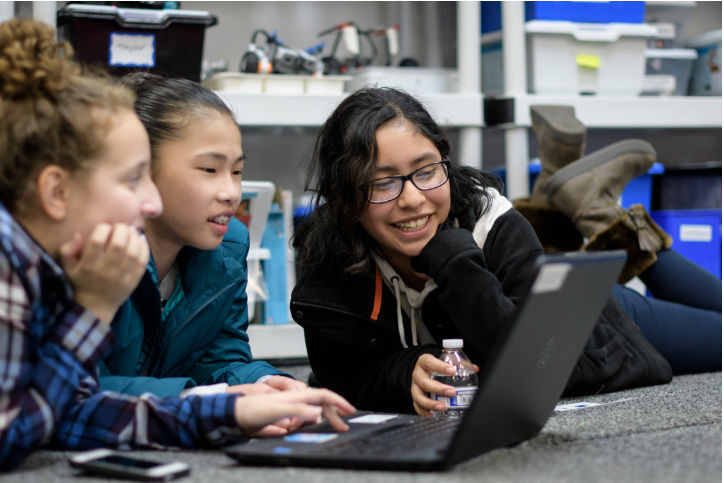 Click the links below to visit the sites our Girls have created in the past:
This is this year's proposed meeting schedule. Don't worry if you can't make all of the meetings, or don't know a lot about coding – we all learn and have fun together!