Girls Who Code is an international program for girls and nonbinary individuals to explore programming and STEM. There are 3rd-5th grade and 6th-12th grade clubs, summer immersion programs, and college loops for alumni. Visit their website for more information.
Fun fact: our club is the only 6th-12th grade group in a 30-minute drive from our location in Groton, Connecticut. We offer a hybrid club, for both in-person and virtual attendance. We're always looking for new members! Call or email us for more information!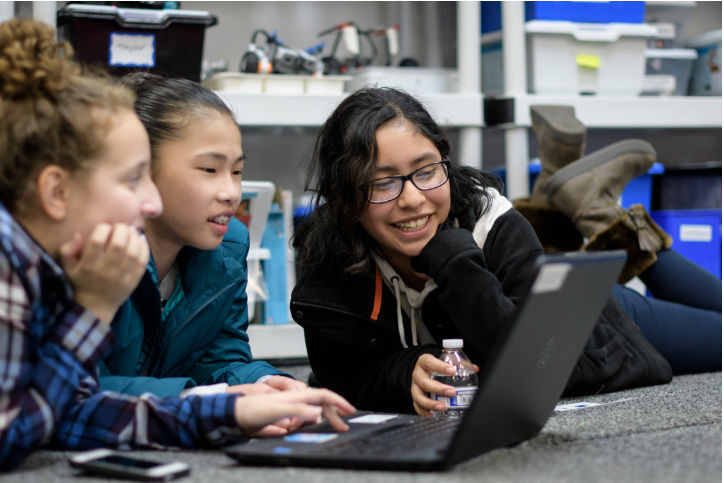 Click the links below to visit the sites our Girls have created in years past:
Another great year of coding has wrapped up!
Special thanks to the Girls Who Code-d for the 2022-2023 session! You truly embody the GWC ideals of bravery, resilience, creativity, and purpose.
Good luck to our graduate, and to our returning members, we look forward to seeing you again next fall!
This past year, the Girls focused on skill-building activities and independent projects that helped them to gain knowledge about different programming languages and good programming practices.
We also had a lot of fun with Crafting Code activities that combined coding and STEM with art, history, culture, and more! You can try these at home, too:
Finger-knitting: we explored how knitting patterns included secret messages and codes in Charles Dickens' A  Tale of Two Cities and during World War II efforts. Then we knit our own scarves! For step-by-step instructions, click here.
Binary code initial stretchy bracelets: we researched the binary system used by computers (the series of 1's and 0's representing "on" and "off") and beads in black and glow-in-the-dark to write out our names' initials. 
Piet Mondrian and Image Representation: a pencil-and-paper and computer coding mash-up from fellow coders across the Pond at CAS London and CS4FN inspired by the modernist artist Piet Mondrian. Below is my incomplete artistic endeavor.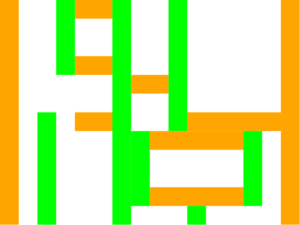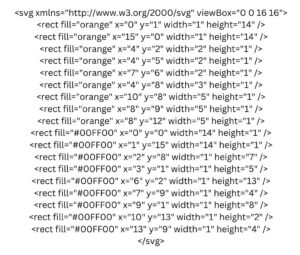 The club is on summer break, but stay tuned for the date of our upcoming information session in October 2023!
Our club would also like to extend a heartfelt thank you to the Girls Who Code organization for their continued and extensive support, with coding tutorials, fun challenges, great resources for facilitators and coders, and the purchase of materials that our club will enjoy for years to come!