Are you interested in computers? Do you want to learn a new skill? Join us for the Girls Who Code Kick-off on
Tuesday, October 17th, 2022 at 4:30 p.m.
Students in grades 6-12 and their parent or guardian are invited to attend an informational session in-person at the library.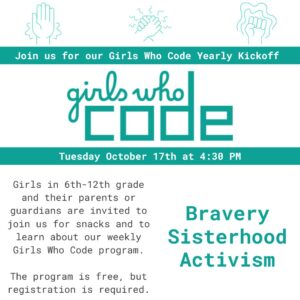 To register or for more information, call us at 860-445-0392.