Our sincerest appreciation to everyone who generously donated through the Charter Oak Matching Gift Program!
The matching program has ended.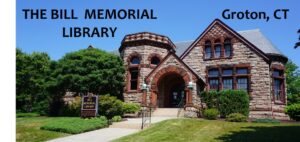 Attention Friends, Patrons & Supporters of the Bill Memorial Library who are members of the Charter Oak Federal Credit Union:

Your financial gift to the library will be DOUBLED* if you donate beginning Friday, August 19.
Charter Oak Credit Union will match all qualified charitable
donations YOU make between 
Friday, August 19, 2022 and Saturday, November 26, 2022.
 It's simple! Click on this link and follow the Matching Gifts guidelines on the website, or call Charter Oak Credit Union for more information.
Thank you!
* Up to a maximum of $500. Gifts must be made in increments of $25.