Saturday, October 22, 2022 at 1:00 PM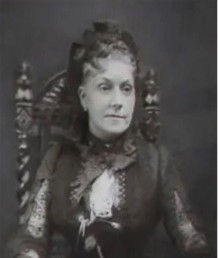 In 1895, Abigail Day Slocomb, regent of the Groton/Stonington Chapter of the Daughters of the American Revolution, led a fierce and successful campaign to have an official flag adopted by our state. Reenactor Penny Vail (Fitch Senior High School, Class of 1970) brings to life this remarkable woman in an hour-long virtual presentation.
This program is free, but registration is required. For more information or to register, call us.