WEDNESDAY, MAY 4th, 2022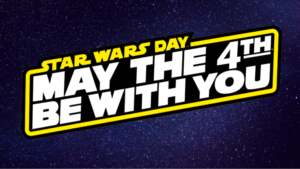 Stop in and celebrate Star Wars all day at the library!
Pick up a Star Wars activity packet & Chewbacca paper bag puppet kit for kids while supplies last!
Check out our many Star Wars titles for all ages!
Also, younglings ages 6 – 12, check out further fun at Padawan Training!