Thursday, March 24 at 6 pm
Russia's War Against Ukraine: A Wake-Up Call for the West
Join us with Olena Lennon, Ph.D., Adjunct Professor of Political Science and National Security at the University of New Haven, and Eastern Ukraine native, for this contextual information session about the headlines we're all reading. As Russia's brutal full-scale war on Ukraine continues, featuring indiscriminate bombardments of Ukraine's cities, residential buildings, hospitals and schools, many have struggled to understand why Putin has resorted to such gruesome means and what this war achieves. Olena Lennon's talk will attempt to shed some light on the historical roots of the war, why it has escalated, what might happen next, and why the world should care.
For additional information, contact Ery Caswell at the Mystic & Noank Library at 860-536-7721. Check out their FB post here.
To register, call the above number or scan this code: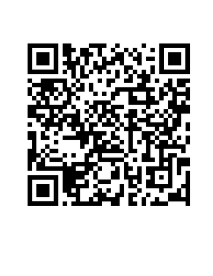 Offered by the Mystic & Noank Library and co-sponsored by the Bill Memorial Library, Waterford Library, Otis Library, and others.