Due to inclement weather, the Friends' Outdoor Artisan Market has been rescheduled to
Saturday, September 30th, 2023, from 10 am – 3 pm.
Mark your calendars for the Market!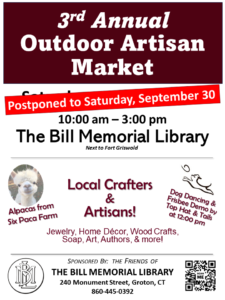 There will be over 30 local crafters and artisans outside, as well as alpacas from Six Paca Farm and Dog Dancing and Frisbee Demo by Top Hat & Tails!