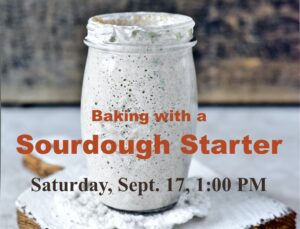 Saturday, September 17th at 1:00 PM
If you are interested in baking with sourdough but not sure where to start, this class is for you. Library staff member Mary will take you through the simple process of making a sourdough starter from just flour and water. Try homemade bread and other sourdough treats and leave with recipes and the confidence to begin your sourdough journey.
This in-person class is free, but class size is limited and registration required. Call to register, or for more information.