Walk in Colonel Ledyard's Footsteps!
TUESDAY, JULY 12th at 10:00 AM
Rain date: Thursday, July 14th at 10 AM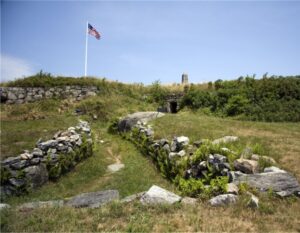 Summer readers of all ages are invited to this guided tour of our local historic landmark!
Tour begins at the library. (Note the earlier time, 10:00 AM.) View Colonel Ledyard's famous sword in the Display Case in Bill Memorial Library.
Bring your Take a Hike Trail Passport back to the library to have it stamped for completing the Tour of Fort Griswold!