Saturday, June 11, 2022 at 11:00 a.m.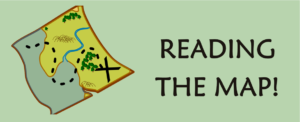 Presented by the Denison Pequotsepos Nature Center at BML
Grades 1 – 5
Learn how to read trail signs and use a paper map and compass. Children will design a map of our location, navigate their way around using a compass and discuss hiking preparedness. This is an excellent introduction for the library's upcoming Take a Hike Trail Passport Program which begins June 28. Registration is required; for more information or to register, call the library at 860-445-0392.