Friends of the Bill Memorial Library
We get by with A LOT of help from our Friends!
Museum Passes supported by the Friends
Furniture purchased by the Friends
Keurig Coffee courtesy of the Friends
7 weeks | 200+ Readers | 1000+ Hours of Reading | A Never-ending Love of Books
For more than 20 years, children and teens in our community have continued their learning journey throughout the summer as part of our Summer Reading Program, which provides them with two books to keep and an age-appropriate reading list to keep them reading. In addition, The Bill Memorial Library presents weekly learning and enrichment programs that are open to all.
We could not do all of this without you.
Programming such as this, which we offer at no cost, would not be possible without the support of friends like you. Your tax-deductible gift will enable us to purchase books for our readers and bring our weekly activities to families. We have set our fundraising goal at $2,000 this year.
Will you help us reach our goal?
On behalf of the Friends of the Bill Memorial Library, we thank you for your time and consideration.

Warmly,
Emily Lavoie
Chair, Friends of the BML
Christy McElroy
BML Board of Trustees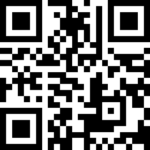 "I really like the library. Thank you for the fun activities."
"I love how active the library is with the community."
"Bill Memorial Library is like a second home to me."
"Your library is great, and I like the employees and it is a joy. I am always ready to go to the library!"
"I would like to see more of these programs next year. They were fun"
The Bill Memorial Library Summer Reader Program is offered between June and August. On opening day, participants receive a packet containing activity sheets, a reading log, and a book. Completed activities and reading logs earn participants raffle tickets for larger prizes. At the end of the summer, participants are rewarded with a certificate, small gift, and another book for their home library.
The Mission of the Friends of the BML is to...
Engage in small-scale, short-term fundraising to supplement the operating budget of the Library
Provide and promote programming that enriches the cultural, educational, and literary experiences of the citizens of Groton and of the members of the Friends of the Bill Memorial Library
Collaborate with the staff, patrons, and board of trustees of the Library to advance the mission of the Library
Promote the Library to the public, to act as the PR department to the community
Attend our next meeting! Call for more information on dates and times.