Charter Oak's Matching Gifts program is in full swing! To make your gift even more impactful, please consider giving now and Charter Oak will match (and thereby DOUBLE) your donation!
Thank you to all of our wonderful donors!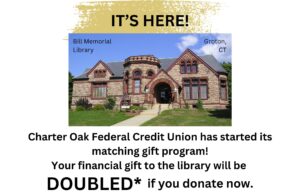 To print out a form, go to their explanation page here. Or pick one up at the Bill Memorial Library!